This image comes from an
1880's Livestock handbook.
These are two cute portly
Pigs
or
Hogs
. Fun!
Reminder:
Request Day is canceled for this week
we will resume again next Thursday.
Also, a
big thank you
to everyone for your well wishes, warm thoughts and prayers. I'm feeling better today, I'm definitely on the mend! Yay! Thanks you guys!!!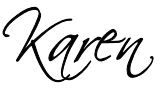 Share