This is a
sweet old photo
, of a
girl
using a very
old looking telephone
. I don't think I've ever seen a phone like that one before! I've included
two versions
for you to play with, the original and one in blue.
And speaking of telephones.... I've been selected as a Blogher compensated
LG Text-Ed Ambassador
, much to the shock of my family, and especially my teen step daughter, the queen of texting, who responded with, "Are you serious?! You can't even text!". Truthfully, I can text a tiny bit, I'm just a little slow. At any rate, lucky for the people at LG, I don't need to know how to text, Blogher has people for that... smart experienced texting type people, who will be doing the actual teaching, and I get the fancy title!
So anyway here's, the scoop
. This is a
great program for parents of kids that text message
. The program helps to
educate parents about texting
and about various ways to combat negative behaviors, like bullying, gossip and sharing inappropriate content. Each week for the next 6 weeks, a different topic will be covered.
This week's topic
is
"

Mobile Meanness

"
. There will be five posts written each week about the topic of the week. And here's the great news,
for each comment left on each post, a $.50 donation will be made
to the wonderfully good people at
DoSomething.org
. (which is a great site about getting teens involved with volunteering)!!! You can see
read
all of
the posts
HERE
and leave any
questions
that you might have, or your own expert
advice
for those of you that have dealt with this issue.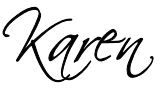 Full Disclosure: This is a sponsored post.
Share