Click on images to enlarge
Swoon!!!
I'm over the moon for this one! I picked up some fabulous antique sheet music ephemera pieces last weekend, and this one is my favorite! The title of this one is
Birdie Darling
, and it features a beautiful
woman
releasing a
bird
from it's
cage
out to the
Sea
. What a romantic image!!! I adore the
original version
, torn edges, stains and all, but created a
second version all cleaned up
for those of you that prefer it that way. These files are quite large so, you may need to click multiple times to get the full size.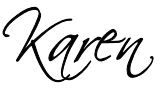 Share